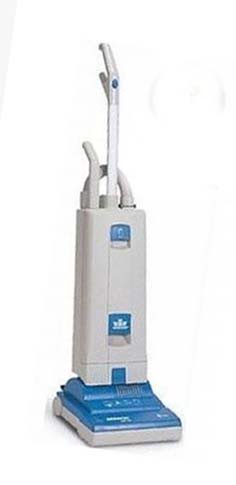 Windsor is a company that manufactures wide range of home appliances, including high quality vacuum cleaners. Throughout years, the company has manufactured vacuum cleaners from every category and that fall in all price ranges. The machines developed by the company can now rival against the best machines in the market. Special sensors are integrated on these machines which help increase the overall efficiency during the vacuuming process. Windsor has been developing vacuum cleaners for more than 30 years now. Windsor manufactures vacuum cleaners for home usage as well as for commercial purposes. On both fronts, the company has received appreciative and positive response from the consumers throughout the spectrum. Increasing competition has allowed the company to incorporate latest technology and unique features into its products, thus making them more competitive and advanced.
What is special about Windsor Sensor S12?
Windsor Sensor S12 is one of those vacuum cleaners form the company that are equally popular for commercial purposes as well as home use, since the price is not too high. Some of the important features that you would find on Windsor Sensor S12 are these:
– Windsor Sensor S12 has a very compact design and it's compact structure allows you to just put it in any small limited space. Besides, solid grip of the handle and convenient placement of the settings on the machine allow you to easily move around the cleaner with one hand. Sturdy physical structure and low weight also allows the users to store it in small spaces if you have a shortage of space.
– The suction power on this vacuum is easily more than most other vacuum cleaners in the market. Running on the principles of cutting-edge technology and onboard advanced sensors, Windsor Sensor S12 is capable of picking up dust particles and dirt down to the minutest scales. Additionally, the machine also makes sure that dust particles do not escape into the air. This fact makes the machine very useful for people who are prone to catching dust allergies. These filters are also recommended by the experts.
– When you feel the need to change the location from carpet to bare floor, you don't need to manually adjust the settings. Instead, the vacuum cleaner automatically adjusts its setting to accommodate the change. You don't need to bother with the settings every time you go from carpeted to bare floor. This automatic facility, in addition to the easy mobility of the machine, makes vacuuming a delightful activity.
– The placement of handle on the machine allows you to easily push it under furniture. This is further augmented by the fact that the machine has a flexible structure and can bend almost down to the floor. Due to this reason cleaning under the furniture and hard objects is like a walk in the park.
Components on Windsor Sensor S12
Although there is little that the main machine itself does not cover, you can still benefit from various accessories and tool for specialized cleaning. This includes the usual pet tool for pet hair removal, upholstery if you are considering cleaning over the stairs, and crevice tool with usual service of cleaning in narrow spaces and crevices. Additionally, the power cord is long enough to facilitate cleaning in moderate and large sized rooms.
Consumer Verdict:
Windsor Sensor S12 is one of those vacuum cleaners that come in handy whether you are using them for home or commercial purposes. These vacuum cleaners are being used in schools, hospitals and hotels, other than being commonly employed in homes. Impressive power of suction and reliable operation, coupled with the fact that it is available at a pretty reasonable price, has made these machines highly popular among the users. You can rely on this product if you are looking for a reasonably priced vacuum cleaner that can also guarantee good performance.
Click here to purchase this product on Amazon.