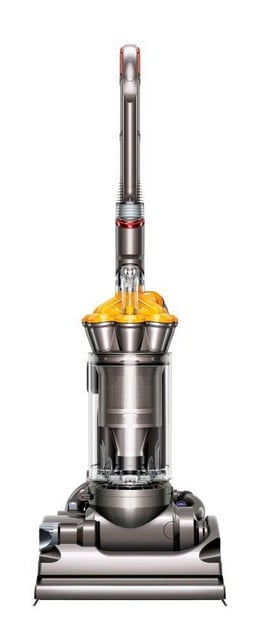 So you have bought yourself a fancy vacuum cleaner but hate the fact that you have to lug it around every time you bring out for use? Not too many designs have focused on the ease of moving the vacuum cleaner around. The Dyson DC33 Multi-Floor Upright Bagless Vacuum Cleaner is an exception. It provides a great value proposition with its feature rich machine and goes beyond the box to provide easy to carry handles as well that let you quickly put it away or take it out. As the name suggests, this cleaner runs smoothly on any kind of surface and is bound to give you a sparkling clean surrounding.
Root Cyclone Technology
This patented technology reduces loss of suction to a minimal. Dyson claims to capture microbes as low as 0.5 microns in size with no loss in suction. The strong centrifugal forces created by this bag-less machine pick up even the most difficult to see hairs, grime and dust from all areas.
Washable HEPA Filter
Pollen, mold spores and dust mites are a piece of cake for this fabulous machine which uses washable HEPA filters to expel clean air while gobbling up all the dirt.
Telescope Reach Wand
It can be frustrating when you have a vacuum cleaner and still can't reach that point high up on the wall to clean. The Dyson DC33 takes care of this by giving you a straightforward telescopic wand that extends 14.4 feet making it lightweight and a breeze to clean hitherto unreachable areas.
Click here to purchase this product on Amazon.
Clear Bin and Hygienic Emptying
The transparent bin in the Dyson DC33 can be emptied with a press of a button and shows exactly how much dirt and other microbes have accumulated inside. It ensures minimal contact with dirt as you can empty with just a push of the button. The body of the bin is made of polycarbonate which is as tough as it gets.
Certified Asthma and Allergy Friendly
This is an important feature for many households where someone might be asthmatic or suffers from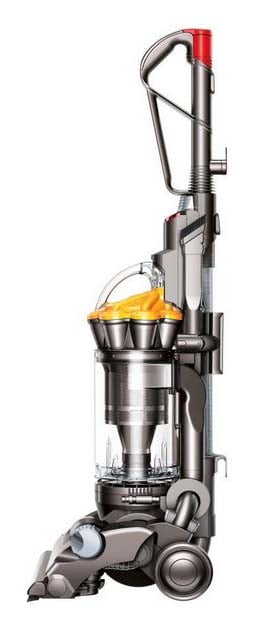 allergies. The fact that the Dyson DC33 is certified as asthma and allergy friend by the Asthma and Allergy Foundation of America makes it an obvious choice for many.
Negatives
The only obvious problem that people face with the Dyson DC33 Multi-Floor Upright Bagless Vacuum Cleaner is its inability to maneuver under furniture. Due to its bulky weight and size it is difficult to reach underneath. The dust wand has created problems for some users but mostly these are issues that can be sorted with a little bit of tweaking.
Verdict
With its easy to carry handle and a plethora of features to boot, the Dyson DC33 is definitely a force to reckon with. It does not lose out on the basics of efficient vacuum cleaning while introducing some nifty features that make it better than its competition. While customers have mostly been happy with its suction power and ease of use some find it bulky and unable to clean up under furniture. That said, it still remains one of the better vacuum cleaners in the market and definitely worth a try.
Click here to urchase this product on Amazon.