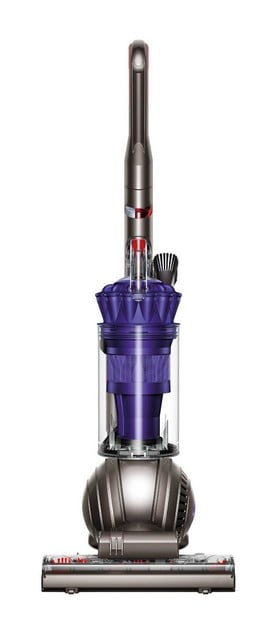 Dyson seems to have hit the nail on the head by creating some feature rich vacuum cleaners that focus on specific issues that most home owners would face. Pet hair and dander is one of the main reasons why people invest in vacuum cleaners. And Dyson seems to rule to roost when it comes to making quality cleaning products focused to provide a great cleaning experience and factoring issues like pet hair. The Dyson DC41 Animal Bagless Vacuum Cleaner is one such offering. With its active base plate design, this cleaner interacts differently with different surfaces thereby providing the most effective cleaning possible.
Radial Root Technology
This patented technology edges out the more conservative bagged technology which clogs up the pores of the bag thus reducing suction. The new radial root technology is based on cyclone vacuum technology which Dyson has been mastering over the years. Reconfigured air channels and improved flow efficiency reduces turbulence and allows the inner cyclones to extract more microscopic particles. Some customers were amazed with the amount dust this machine could actually suck out of their carpets. They couldn't believe their carpets could look as clean as they do!
Ball Technology
The ball technology is a clear advancement over wheels when it comes to maneuvering your machine around tight corners. This patented technology uses a ball made of glass reinforced polypropylene which holds the motor thereby reducing the center of gravity and improving stability. Maneuverability was a big hit with most customers as they felt the DC41, with its ball technology was easy to move around tight corners.
Click here to urchase this product on Amazon.
Self-Adjusting Cleaner Head
The active base plate creates an optimal cleaner head contact for any kind of floor type and retains suction power over all – wood, carpet, vinyl and tiles. Many customers have appreciated the use of this feature as it helps you clean all parts of the house with ease.
Instant Release Wand
The Dyson DC41 uses an instant release wand to reach up to out of reach areas and clean up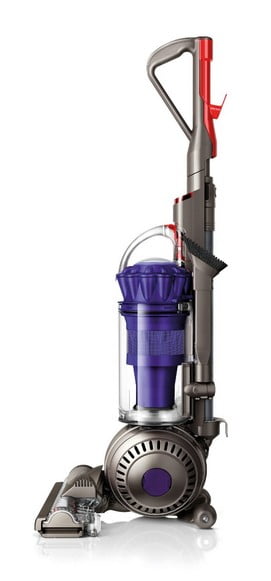 effectively. The wand extends to 5 times its length without any additional assembly. Customers especially liked the wand because now you can reach very high areas on walls or ceilings that were not in reach earlier.
Mini Turbine
The mini turbine head removes unwanted pet hair – especially the kind that sticks to upholstery and is a pain to remove. You will notice how smoothly the mini turbine gets attached to the wand and provides a great solution for pet dander and hair.
Approved for Allergy Sufferers
The Dyson DC41 is approved by the Asthma and Allergy Foundation of America. The Dyson DC41 can capture microbes, right up to 0.5 microns in size which would include pollen, dust and mold among others.
Negatives
Some customers feel it takes a time to get used to the ball. But when you do, it's a breeze. At its price, the absence of a self-winding wire hurts. The wand is awkward to use for some customers.
The Dyson DC41 Animal Bagless Vacuum Cleaner is a great appliance to possess. It has some new technology and features that are different from most other vacuum cleaners. The ball technology is a big hit with customers as it improves maneuvering tremendously. And most importantly, it's a product geared towards removing all that pet hair that you fret over. If that is your main concern, go buy this cleaner now.
Click here to urchase this product on Amazon.